2008, 07min, HD, Stereo, Color.
Short film for children. Prized at Giffoni 2008 at KIDZ section (Second Price/Chamber of Commerce of Salerno Award). The film tells a story of a little girl who wants to play with a sword instead of being a boring princess in a theater piece at school. She is not allowed to do that by her teacher – so she starts using her imagination instead. If she can't have fun as a princess she would rather be a frog.
Frog is a feministic film for small children, one of the firsts of it's kind and was part of The Doris Manisfest (Sweden 2008). Produced by Annica Hellström Cinenic film. Story developed from Lisa Lindéns winning script at the Doris Competition "Girls Do Not Burp".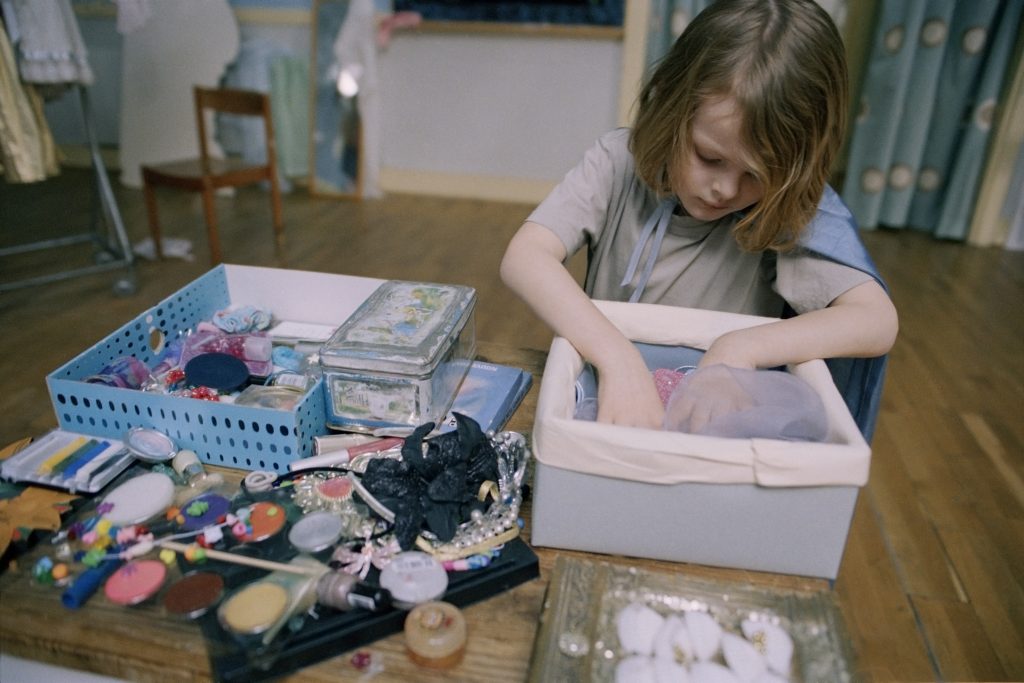 2008
Giffoni Film Festival (Italy 18 – 26/7) – Price: "the Chamber of Commerce of Salerno Award".
International Film Festival "Neuva Mirada" – (Argentina , September 4th – 10th)
BUSTER (Köpenhamn, Danmark, 19 – 26/9)
BUFF Film Festival , Sweden – Mars 2008, non-competitive show
Nordic Film Days Lübeck (Tyskland 29/10 – 2/11)
2009
Cairo International Film Festival for Children (Egypten 5 – 12/3)
ViewFinders International Film Festival for Youth (Kanada 21 – 24/4)
Martha's Vineyard Film Festival for Kids, March festival, Chilmark, MA, USA
Kristiansand International Children's Film Festival ( Kristiansand , Norge 27/4 – 3/5)
International Film Festival for Children GALICIA ( Krakow , Polen 20 – 24/9)
Maremetraggio International short film festival, (Trieste, Italy July 2009)
Chicago International Children's Film Festival ( USA 22/10 – 1/11)
Women in Direction – International Film Festival Cuenca (Spanien 23 – 28/11)
2010
Children's Film Festival Seattle ( USA 22 – 31/1)
BAMKids ( New York , USA 26 – 28/2)
REDCAT (Los Angeles, USA 27/2 – 7/3)
Kurye Video Festival – Swedish Focus (Istanbul, Turkey – 06/05/10)
Paris International Lesbian & Feminist Film Festival Double Regard (Paris, France – 01/11/10)
Go Short International Short Film Festival Nijmegen Educational Programme 17/03/10
Shnit International Short Film Festival Shnit & Shnitte 06/10/10 (Bern, Schweiz)
Seoul International Family Film Festival, (South Corea)
2011
The 7th Annual San Francisco International Women's Film Festival, San Francisco, CA
International Children's Film Carnival Official Selection (Hong Kong, China – 08/07/11)
ReFrame Peterborough International Film Festival, (Ontario, Canada)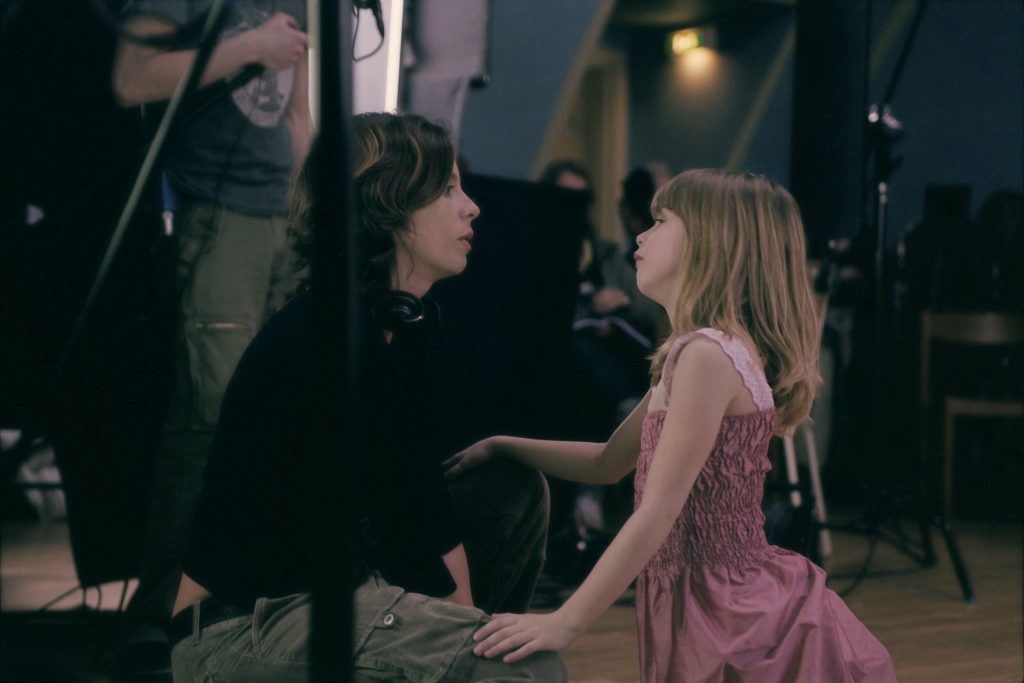 CAST
Julia: Ida Jönsson
Teacher: Ola Hedén
Boys: Jacob Olvik, Elon Andiné, William Lindehall, Klas Brorson and Linus Møller
Girls: Madeleine Kastmark, Vendela Svenberg and Tora Lundgren
CREW
Director: Cecilia Torquato de Oliveira
Screenwriter: Lisa Lindén/Cecilia Torquato
Cinematographer: Sophia Olsson
Production designer: Erika Von Weissenberg
Music: Gui Mallon and Daniella Kruth (In The Mood by Joe Garland with the permission of Shapiro, Bernstein & Co.)
Sound editor and mix: Tommy Spaanheden
Editor: Cecilia Torquato de Oliveira
Producer: Annika Hellström / Cinenic Film
Cinenic Film in co-production with Doris Film and Film i Väst, film commissioner Jessica Dahllöf Ask and Magdalena Jaangard, with the support of the Swedish Film Institutet, film commissioner Johan Bogaeus and with the support of Estrad Nord.